Heidelberg SM 74-4-P3-H available immediately!
Dear Colleague,
below some technical information of the Heidelberg SM 74-4-P3-H, which is still under power and now available immediately.
In case of interest please send us your price proposal!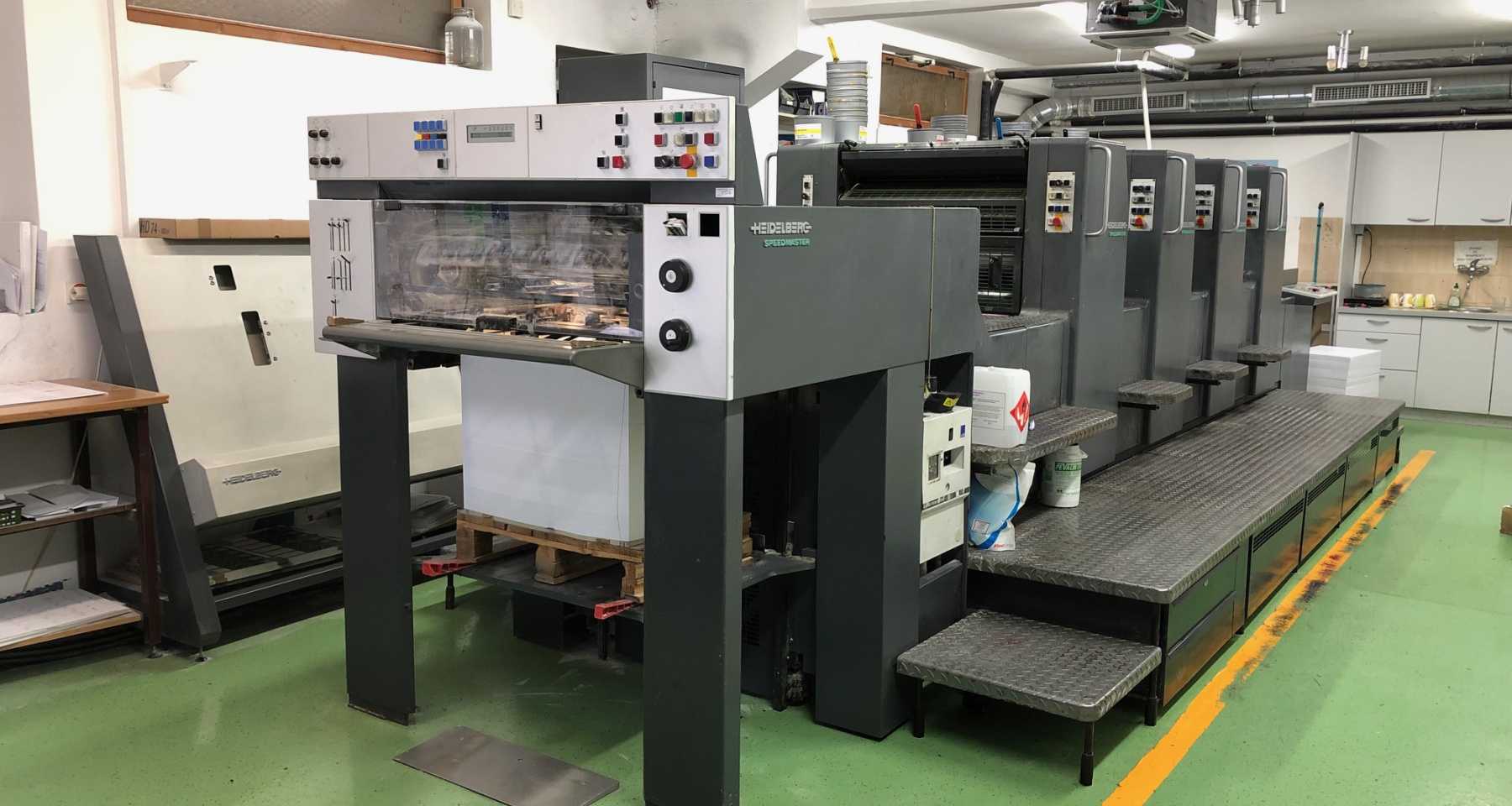 Reference number: 1266
Year of production: 1997
Press / Working hours: cca. 166 mio.
Format / Working width: 520 x 740 mm
Machine visible: in production
Technical specification:
CPC 1-04
CP Tronic
Alcolor
Autoplate
Autom. ink roller, blanket and impression cylinder wash-up device
High-pile delivery
Perfecting 2/2
Streamfeeder
Powder spray
You can watch the test on the following link
To stay on track with our work, news and offers on social media, click on the buttons down below and hit Follow!